Yesterday was my one-year anniversary with the company I work at. English Dictionary Man (or is it Stateful API Endpoint Man) congratulated me at 9:23AM the morning: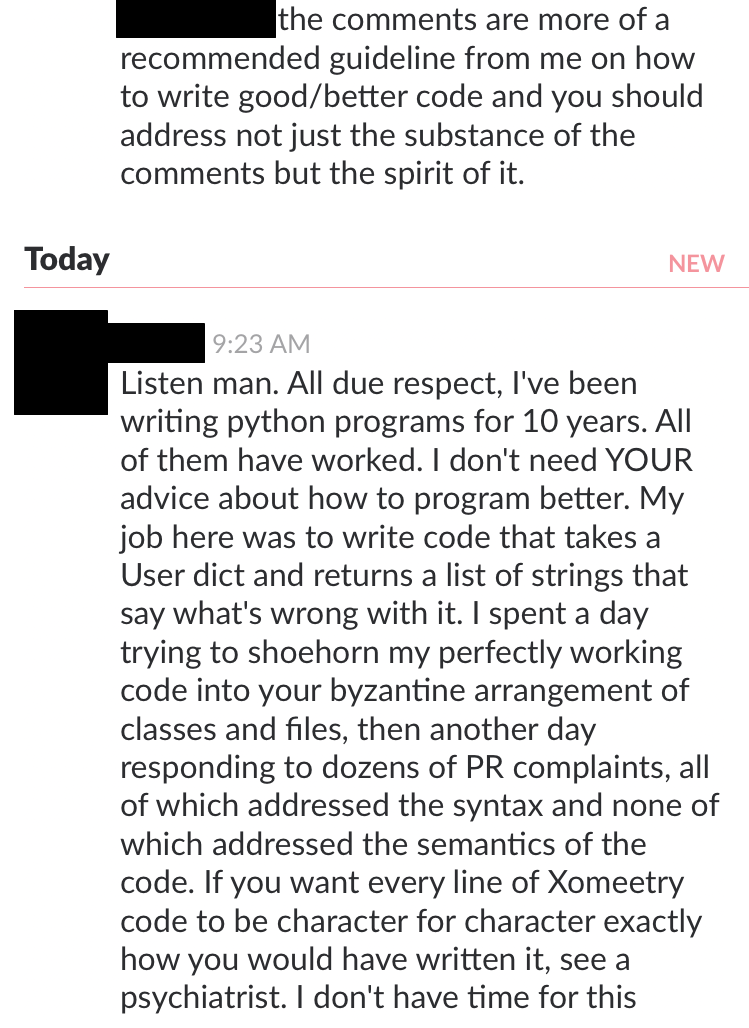 I included an example in my blog of how to respond to a pull request. I would say this is an example of how not to respond to a pull request. Same dealio, different person.
According to management, it's just as bad to not recommend an outdated PEP8 standard (hard-wrapping 80 characters per line) as to send the above as a direct message. So I will be in a meeting tomorrow.
If English Dictionary Man is reading this: in six months, you'll be able to write code without protest however you like.
(Correction on 2017/12/07): The original post said the time posted was 8AM. The time, as clearly stated in the screenshot, was 9:23AM.