This week was certified insane.
So on Monday, our prior CTO left the company in order to become CTO of a new company going through Y Combinator. Our CEO sent out an email Monday morning, and she packed up her bags and was gone by Tuesday at noon.
On Tuesday, English Dictionary Man and another incompetent software engineer were laid off because of "performance issues", in that the performance to budget ratio wasn't high enough. We were all extremely shocked. It's rather disappointing in that aspect, because it shouldn't be shocking to lay off somebody who has a negative performance to budget ratio. It was shocking because it came with no clear advance notice*, and was not complemented with announcements for new software engineer positions. It was disappointing to me because it took three months for them to be fired, and in the six months they were here, they did a devastating number on our codebase. I don't know how we would bounce back, besides fleeing the bad code and pasting the good code into an entirely new project. No new positions have been announced, besides "refer your friends to this company" for a $260 referral bonus.
This announcement was also accompanied by one that said the software engineering team lead in the satellite office would be moving to a software engineering role. The director explicitly mentioned it was not a demotion. It's difficult to see it that way when the company does not promote an individual contributor career path, in addition to a managerial career path. I didn't feel too bad for the guy; this was somebody who made one commit of his own in the first four months he was here, kisses up to his superiors constantly, throws his subordinates under the bus at the first sign of trouble, and drags members of other teams to fix the bugs and create the features assigned to his team. Even so, because I trusted one other software engineer on the team who trusted him, and because he was not laid off and thus will likely be staying at the company for the foreseeable future, I reached out to him after the initial staffing changes and offered to bury the hatchet between us, which he agreed to. So this year I should be starting with a clean slate with everybody on the team, if not a positive impression. Ideally I will keep it that way in order to help the team move on from this whole debacle.
The third announcement was that our QA manager had left the company, and the acting QA manager (who has been on the team for four months and did not expect to be operating in a managerial capacity) is now the actual QA manager. So we will not have QA automation, and will lose capacity to meetings and other managerial overhead.
This was my first week back from two weeks of vacation, so I think this gif is appropriate: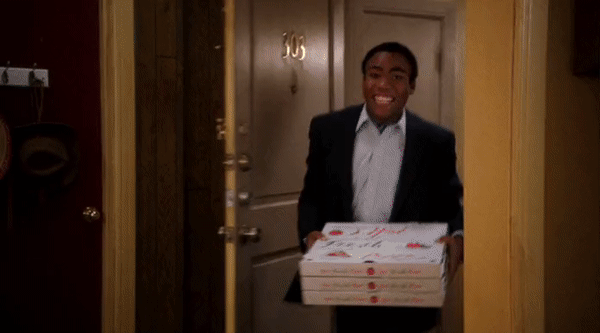 ---
* The director did place them both on probation (limiting them to only fixing bugs, clearly defining the scope of the bug beforehand, and participating in their team's daily standups), but it wasn't communicated to us and came after the CEO promised that "nobody would get fired".