I missed snow; Michigan didn't snow again for the second year in a row, and I'm left wondering whether the five to six inches of snow every year we usually got is a thing of the past. So when it snowed three inches this past weekend, I took advantage of the storm and went to a snowball fight on the National Mall.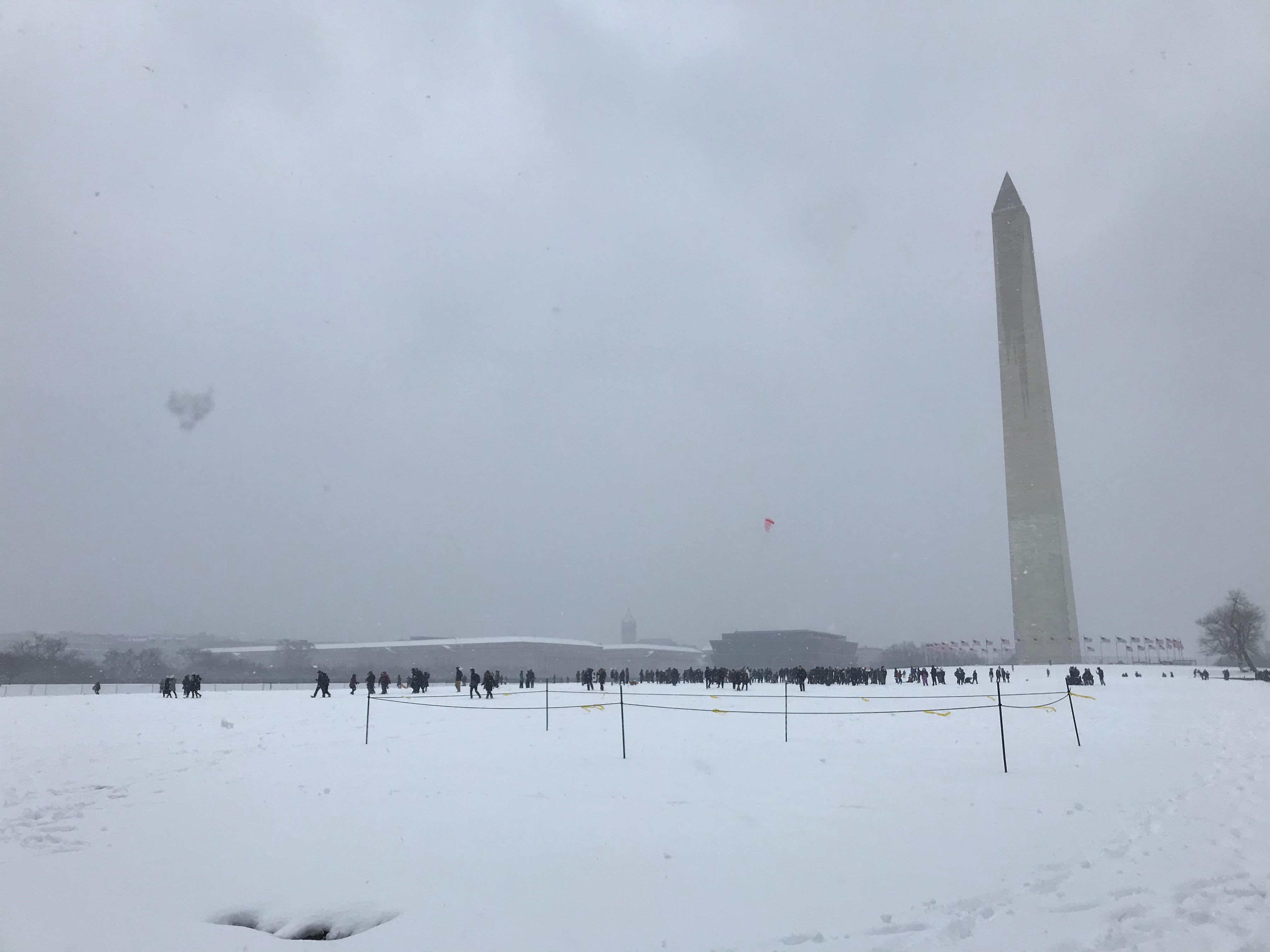 I did not expect so many people to show up. It was like 100-200 people at least (the above picture was taken much closer to the end). And I did not expect the ferocity of the fight. There were one or two cheerleaders on both sides, and every so often they would yell "CHARGEEEE" and everybody would rush the other side. The snow was just perfect and so sticky, and there was so much of it lying around. It was perfect.
I think there were some lessons I learned or re-learned during this snowball fight:
Finding new fields for fresh snow is important. Over a period of time, people were re-throwing the same snowballs thrown by the other side, and after the fields were depleted, people kept moving backwards and to the sides (coincidentally where the journalists were). The leaders of the fight handled this by directing people to a new field when people drifted too far away.

Make sure the wind is blowing towards your opponent, and not you. I was on the wrong side for this and it was really hard to throw snowballs when you can't see. On the other hand, the other side could see we couldn't see and took advantage of this fact. You could also mitigate this with a pair of ski goggles.

Get a cheap snowball maker and use it to make snowballs instead of packing it with your hands. Gloves are nice but they soak through, and oftentimes you can use snow more efficiently and make the snow on your side last longer. This is the one used by some people over at that fight.

Make sure to dry your shoes as soon as you get in from the cold. Otherwise, your shoes may get moldy in one to two days, which will ruin the shoes or your feet. Otherwise, get some boots and snowpants :D
Have funnnnn!!