Evening Pages: March 8th, 2021
Due to the coronavirus pandemic, the D.C. metro region has been in a state of lockdown. To alleviate fear and stress, my writer's group has put together a daily "morning pages" get-together on Zoom in order to touch base before starting the day. Here's some of my brief thoughts.
---
Owl being a catto. Owlurrito.
I don't think that works out too well. But owl cute.
---
Hmm, what's on my mind today. Not a whole lot, honestly. I'm not sure what exactly I did today. Time does seem like it's passing more quickly, especially when you don't use your time very well.
Yesterday, I did do a lot of biking. I went into D.C. and back without breaking a sweat. I can do this now, because I have my CARBO Model X e-bike. It's the carbon fiber, folding, electric bicycle that I was pining about. Here it is, fully unpacked, before its maiden voyage: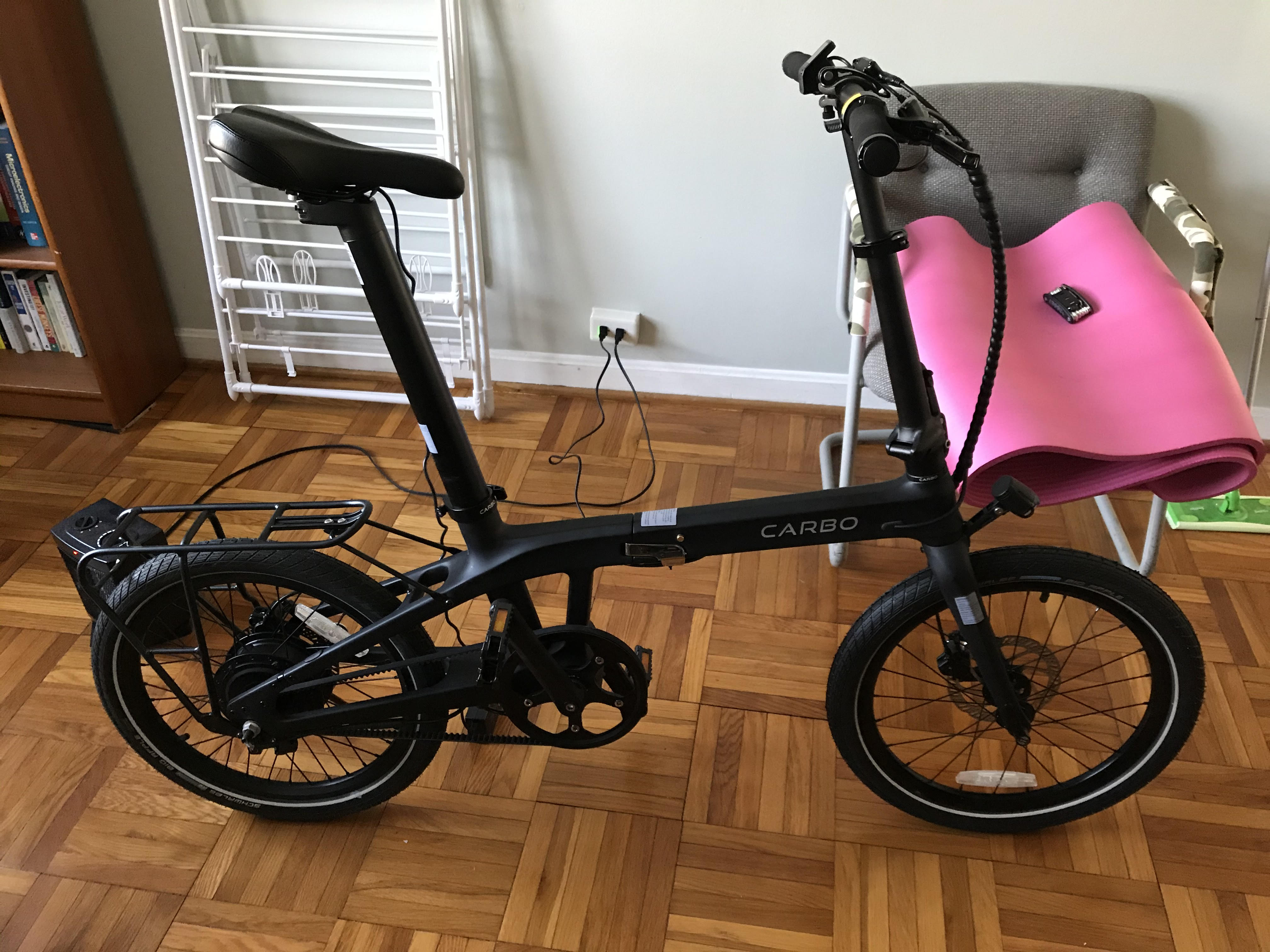 Isn't it glorious??
I should think of it more as a tool. But damn, if it isn't a sexy e-bike. I mean, I guess that's partially why I got it. I wanted something nice as a regular ride. Now, I'm a little afraid about leaving it outside if I need to run into a BBQ shop real quick and get something. I should also keep in mind that the battery will decay and I need to use it often in order to not have the battery capacity decline.
Here's some of the stuff I learned about my e-bike, and about biking in general that I had forgotten:
I should bring my bike charger with me wherever I go: Range anxiety is still a thing, even though a trip to DC and back only took 50% of the battery. I'd like to know I can charge my bike in different places.

I need to wear gloves: At the speeds this e-bike allows me to go, my hands become really, really cold. I need to make sure I bring my gloves with me where I ride, so that way I'm not concerned about losing control of my bike.

The bike is still pretty heavy: At 30 pounds, I think it's one of the lighter e-bikes out there, but it's no cakewalk for my skinnyfat arms. I need to exercise more in order to carry the bike back and forth.