Evening Pages: October 11th, 2021
So I haven't been writing for the past couple of months. Not quite sure why. I think it's because I've been prioritizing other stuff more than writing recently. A lot of going out and doing stuff (skydiving, kayaking, hiking, lifting weights), work has been busy and stressful at times, and I've just not had a whole lot in the tank. It's good to come back and write out portions of life, though. I need to do it more often.
---
One of my really close friends from college and her SO came by D.C. recently for a vacation, and chose to call on me! I was really happy, and we managed to spend three days and four nights hanging out together.
On Tuesday evening, we went over to Sushi Nakazawa over their premium omakase 🍣 It's located in the Old Post Office (also known as the Trump hotel), and because nobody wants to go near that building, we got the sushi for decently cheap. For around $150, you got like 25 pieces of nigiri, which is like $6 per piece; not bad for pieces like salted bonito, chutoro, and A5 Wagyu Miyazaki. The uni honestly sucked, it was really weird tasting in comparison to the uni from Sushi Taro. But the rest of the experience was pretty magical. I usually don't eat fancy food (or really remember to eat at all), but my friend apparently has developed a fancy palate in Los Angeles / San Francisco 😄
I'm pretty happy that I've matured a bit and not let bad things ruin the moment. I think I didn't realize that the Michelin Star restaurant didn't approve of wearing a t-shirt and shorts inside, so I forgot to bring an extra change of clothes. I was really stressing out because I had made my friends miss our 5:45PM reservation and didn't know where to go to buy clothes on short notice. When I rushed into a Nordstrom Rack, my friends told me they had already bought some clothes for me. I was pretty relieved, and also glad that I didn't let some clothes ruin my evening with my friends.
They came over after we had finished the sushi and got a chance to take a look at my pad. It was nice and we hung out for a bit. I'm really glad they came over because I cleaned my apartment for the first time in four months (!!) just for this occasion. I don't think I do a whole lot of stuff for myself, but I do try and be the best I can be for my friends. Sort of. In some ways.
---
On Wednesday evening, I went over to their hotel room at Hyatt Centric Arlington and we planned out when to meet up for the next day or so. It was pretty nice hanging out, just like in college. Traded a lot of stories around what residency is supposed to be like. Ate a lot of pecans.
---
Thursday morning, we headed out of Arlington over to Tyson's Corner to get some brunch from Founding Farmers. I think it's the first time I've ever eaten there. I got some Southern fried chicken, with collard greens, mashed potatoes, and a biscuit with gravy. It was really good.
We drove out to Shenandoah Caverns and we got a tour of the place. It was really nice, we got to turn the lights off and not see anything, and we got to see some pretty crazy rock formations.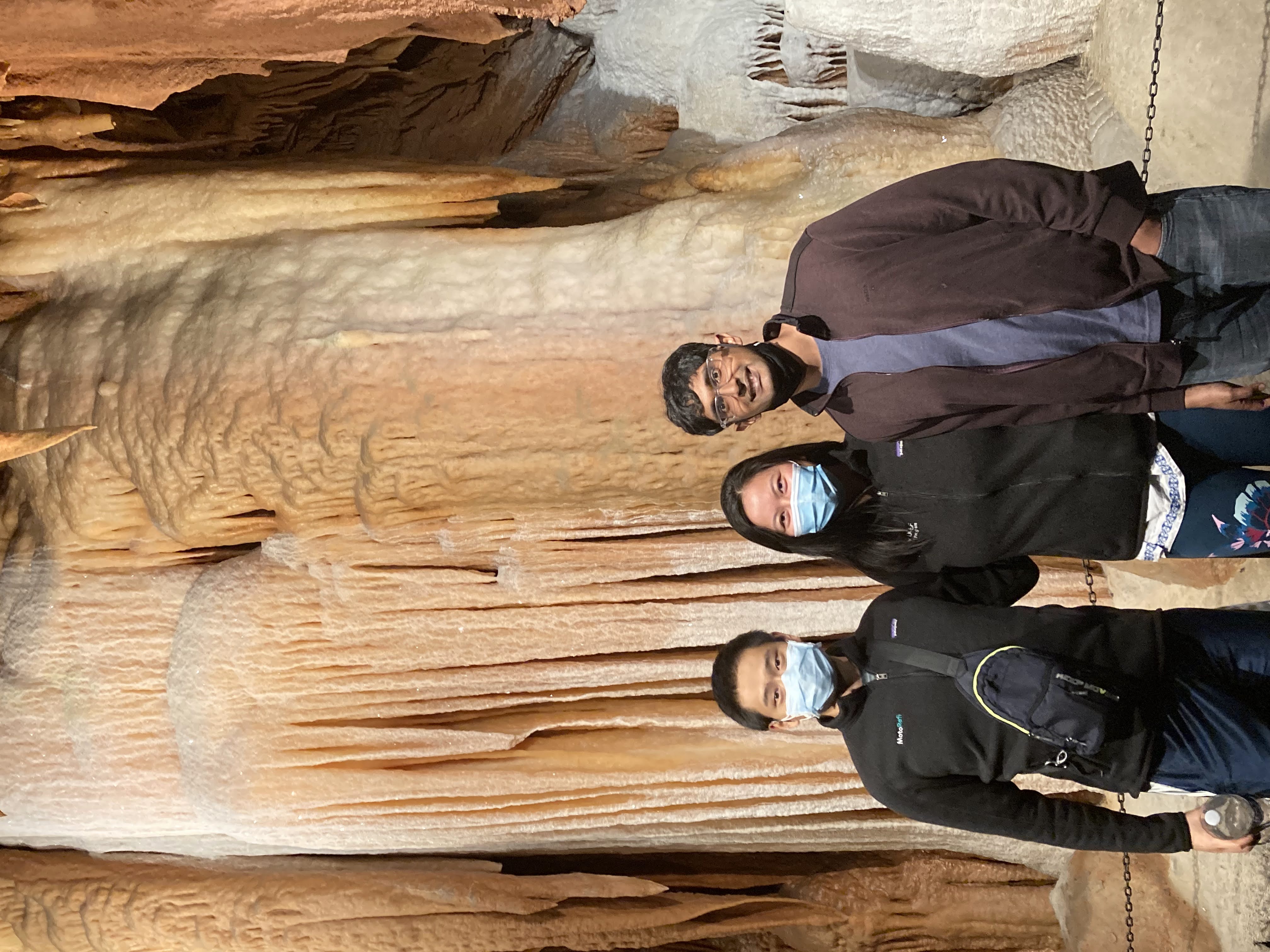 I found some nice hand creams from this company called "Naked Bee" that smelled really nice and I bought two just for kicks.
I think I did misbehave a little bit on this day.
Tour guide: It takes 125 years for this stalagmite on the ground to grow an inch.

Me: That's a slow erection 😑

Everybody else: 😲

Me: Sees 7-year old child to my left looking at me with these dinner-plate eyes

Me: …of a column. That's a slow erection, of a column.

Tour guide: …are you sure you're not high?
We went over to Erinburg Mill Restaurant for dinner afterwards. It was a really large meal; I think a black garlic tofu starter, a 24 oz. ribeye steak (medium rare) with fresh squash and side salad, and blackened catfish with stone ground grits and roasted sweet potato, for three people. I'm like "this is prep for the hike tomorrow, eating this giant steak".
---
Friday was the big kahuna! We packed up and went hiking over at Old Rag. Old Rag is a 9-mile, 3,200 feet hike. We spent around 6 hours or so hiking around 3,000 feet and 6 miles, turning back 3 miles in because we didn't want to slip off this one section, and the treads of our shoes just weren't sufficient. It was also raining very lightly, and we did not want to be on a section of the mountain that was slippery during the daytime if and when it started to rain.
This is the furthest area we pushed into; the summit is so close, yet so far away.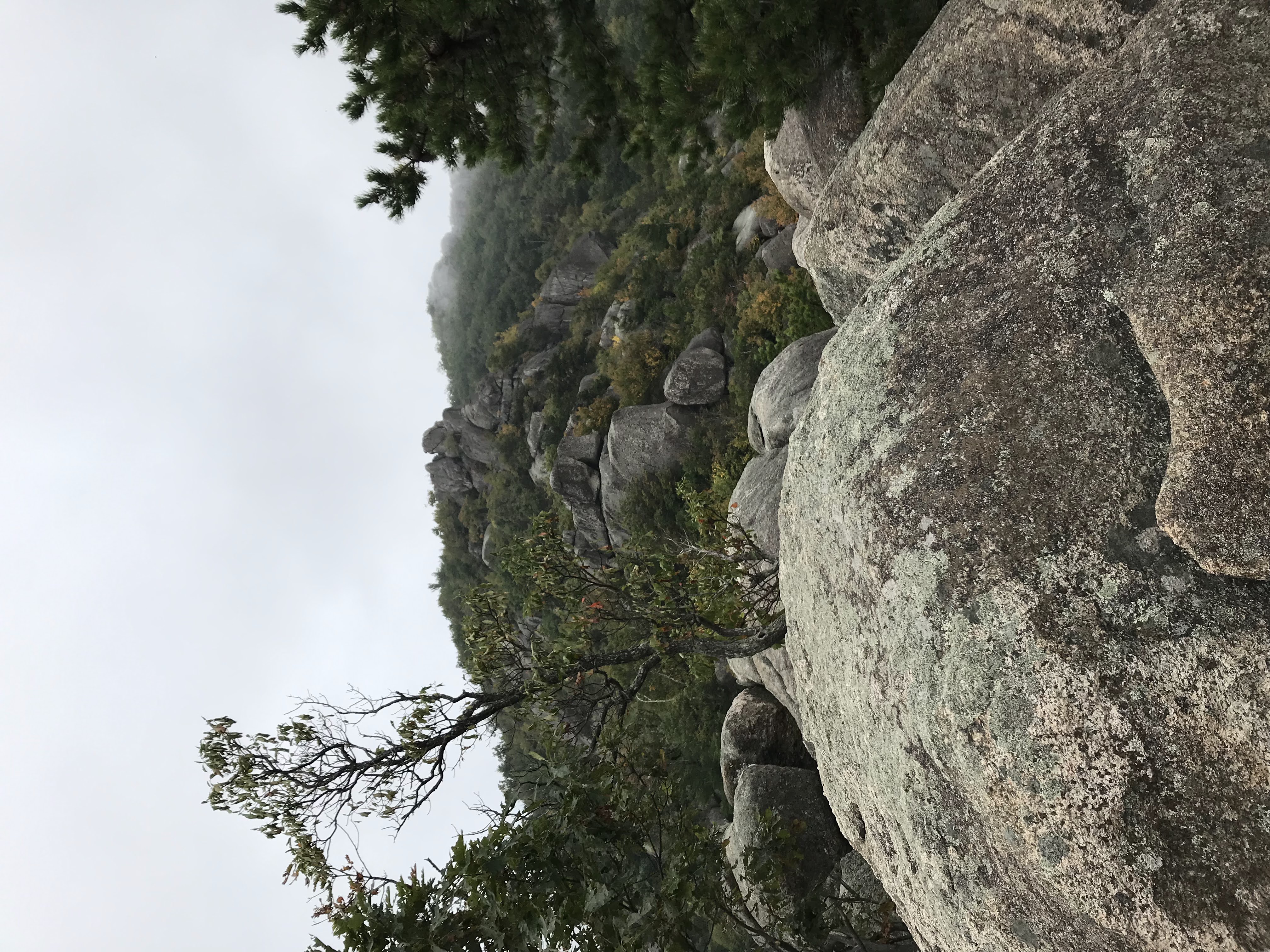 It's alright though. We drove through Skyline Drive on our way to Front Royal and got some sweet pics of clouds rolling over the mountains and onto the road. Eventually, we made it to Element Front Royal and got some more steak, gumbo, roasted potatoes, and green beans. I'm like "this is reward for the hike today, eating this giant steak".
---
On Saturday, we hiked a short trail to the base of a totally unrelated mountain, and saw a good number of peacocks (fancy chickens), pheasants (rich people chickens), and regular chickes, from a farm near this state park.
Here's a fancy chicken: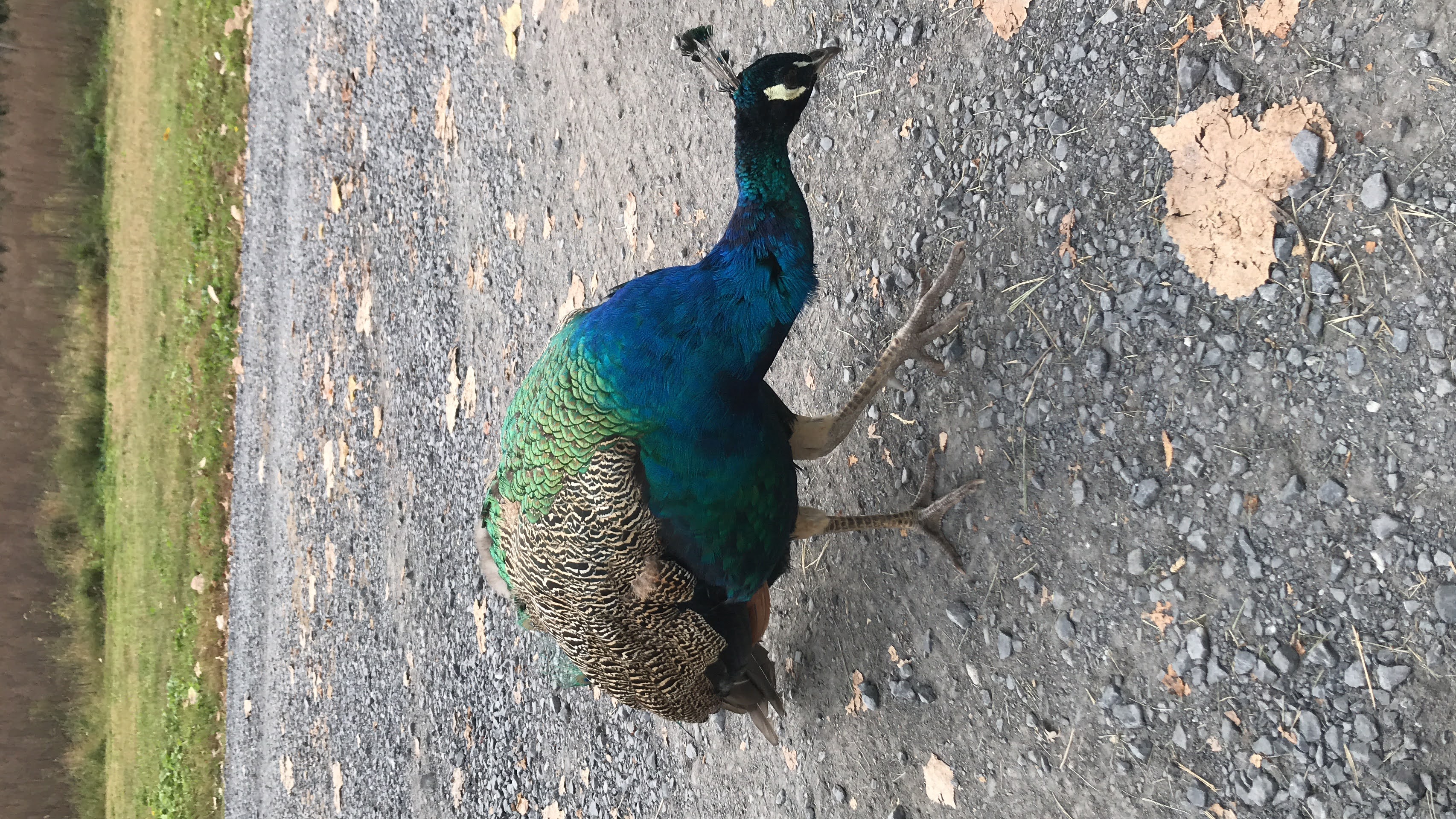 On the way to the state park, this happened:
Driving on a narrow gravel road, where only one car can drive at a time and any other car has to pull over

See a truck twice my car's size driving towards me

Me: I guess I'll pull over and let this alpha male through.

Truck pulls over to let me through

Friend's SO: I guess you're the alpha male Ying.

Me: 🤡

Me: I guess I'll just drive

Guy in truck waves at me, I do a little wave back
Then we headed into Navy Yard and met up with one of my friend's SO's friends and hung out there for a little bit. Apparently "butter mochi" is a thing, Then I dropped them off at the airport.
A fun, tidy adventure. And what an adventure it was! I think it's a great sign of adventures yet to come!