So for some reason I haven't had a whole lot of luck with financial institutions lately. After taking all my money from Marcus by Goldman Sachs and running all the way back to Schwab, I get this gem of an email from WealthSimple:
We are reaching out today to provide you with an important update regarding your Wealthsimple investment accounts. We would like to inform you that after careful consideration, we have made the decision to no longer provide investment advisory services in the US and will be transferring all existing accounts to Betterment over the coming months.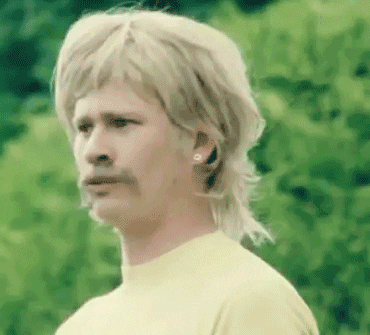 I got introduced to WealthSimple through a stranger / professional network contact I reached out to, a Canadian software contractor based out of Vancouver if I remember correctly. WealthSimple, this Canadian fintech company, auto-invests your money based on a "risk profile" of your choosing from a savings account. As far as I know, that's mostly it. It does roundups for credit card expenditures as well.
Okay, so I don't want to get kicked over to Betterment, I'd rather just centralize my holdings into Schwab. I used the contact's referral link in order to save on management fees for the first $10k I invested. I invested about $12k using this platform, so a good chunk of change.
So far, I have lost $300. It happens, but you know. Cherry on top and all.
Then I get this email from WealthSimple support:
Thank you for choosing Wealthsimple! It looks like the recent transfer to your account was returned with the note that the bank account chosen for the transfer has been closed. The bank has now been removed as a funding source from your Wealthsimple account. Our custodian charges a $30 fee for these failed transfers; however, I have processed a credit for the NSF fee now. This will be reflected in 5-7 business days. Feel free to Add a New Bank Account and then re-initiate your deposits.
Ah yes. Since I closed by Marcus account, and since I linked my WealthSimple account to Marcus, closing my Marcus account caused the auto-debit to fail, which made WealthSimple unhappy. Human centipede of shit.
I begin transferring funds back into Schwab. I discover that WealthSimple has been purchasing gold and other crap because "it's not that risky". Apparently WealthSimple is backed by Apex Clearing, based out in Texas, which has a 2.5/5 rating on Google Maps. I can't get my statements, it results in an HTTP 500 error. I call WealthSimple. Nobody answers. I have no idea how long the wait queue is. I hang up after 15 minutes. I can't get my money out, because the app is failing and I have no idea what my Apex account number is. I want to nuke Toronto.
What is so hard about running a company that's essentially just one cron job?? And why withdraw from the U.S. market anyways? It's not big enough? Not unregulated enough? Not profitable enough? I don't get it.
The app starts working again. I initiate a transfer from Apex to Schwab. It's still ongoing. Not sure what the wait is all about, but I've heard it can take a little while (a few weeks).
Schwab has intelligent, automated investing now too. So I might just go with that instead of using another platform. Schwab was nice to me when I was poor, and it is still nice to me when I have hundreds of thousands of dollars of debt from my mortgage. I don't get why I looked elsewhere. Always believe in papa Schwab. Don't go anywhere else.