Year in Review: Gratitude
The Year In Review:
---
My gratitude journal practice has definitely fallen off a cliff this year. This is pretty much what I've been able to get down this year that's of material meaning: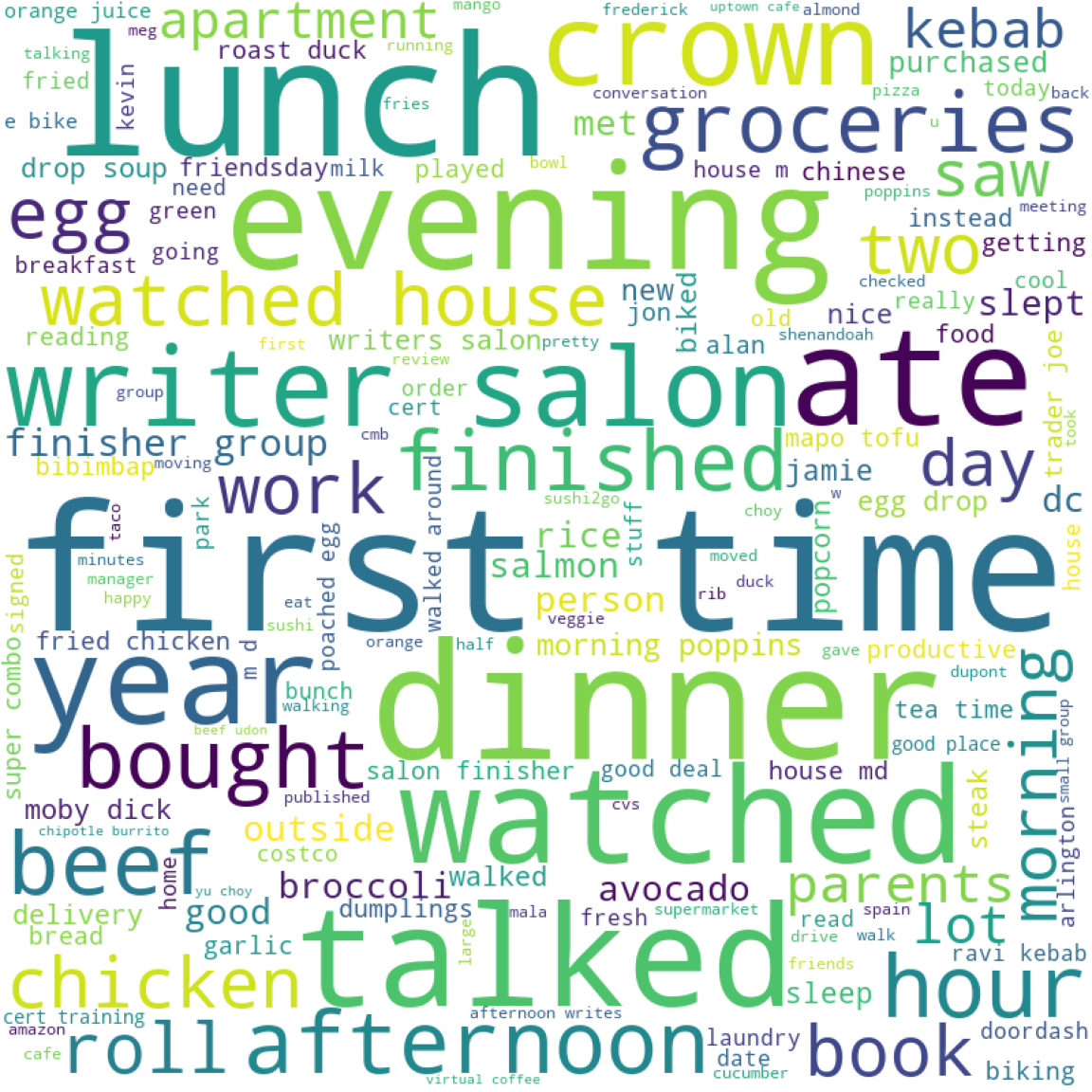 It seems like:
I derive a lot of utility from doing things: I notice verbs like "talked", "watched", and "ate" being big things I'm grateful for. I think this generally lines up with how I think I derive gratitude. I like doing things, doing things makes me happy. I infinitely prefer experiences and memories over gifts and possessions.

I like trying new things: I can't miss the "first time" sign smack dab in the middle of the screen. I've tried a ton of new stuff over the course of this year, and I think I'm most excited when things are new and I have all the space in the world to explore.

Food is huge for happiness: I love good food. I've been watching my budget kind of balloon out of control because of buying and trying new food, and I'm honestly kind of over minimizing costs on food because it just brings so much joy to my everyday life. Food is also the flip side of working out, so now that I'm powerlifting I need to focus on food intake anyways.
---
I started the year in review for my gratitude journal because I thought it would be helpful for me to close the loop on understanding where I am emotionally over the course of the year. I think given my ability to maintain therapy sessions over this year, as well as relieving stress by going to the gym and powerlifting, I might deprecate this gratitude journal for now, and rely on tracking gratitude practice alongside my hourly journal instead.